Notable new products this week have seen brands launch vegetarian versions of on-the-go breakfasts, reinvent the classic PB&J sandwich and shake up salad toppings. Check out the gallery for new items from Lightlife and Cleveland Kitchen as well as a rebranding from Harvest Snaps.
Collect snapshots
Allergen-free snack brand Harvest Snaps has rebranded its Crunchions line with a new look and name, Crunchy Loops. The redesigned packaging features a prominent Harvest Snaps logo, creating a more cohesive look across the brand, and a "gluten-free and plant-based protein-powered" label that helps consumers identify trending attributes, according to the brand. Crispy Curls are available in Kick'n BBQ, Sour Cream & Onion, and Tangy Sweet Chili flavors for $7.47 per bag.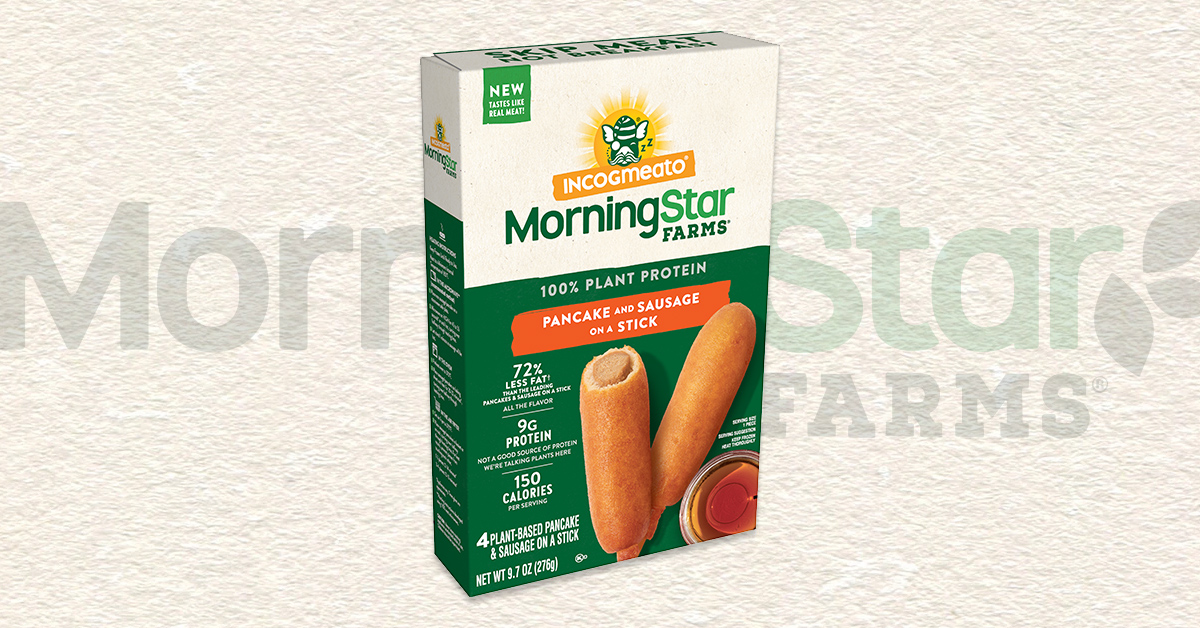 MorningStar Farms
MorningStar Farms has unveiled its newest vegetarian creation, the Incogmeato Pancake and Sausage on a Stick. The new offering "has a sweet and fluffy crepe exterior that perfectly complements the savory plant-based sausage inside" and contains 72% less fat than its traditional counterpart, according to the brand. The on-the-go breakfast is available now at retailers nationwide for $6.49.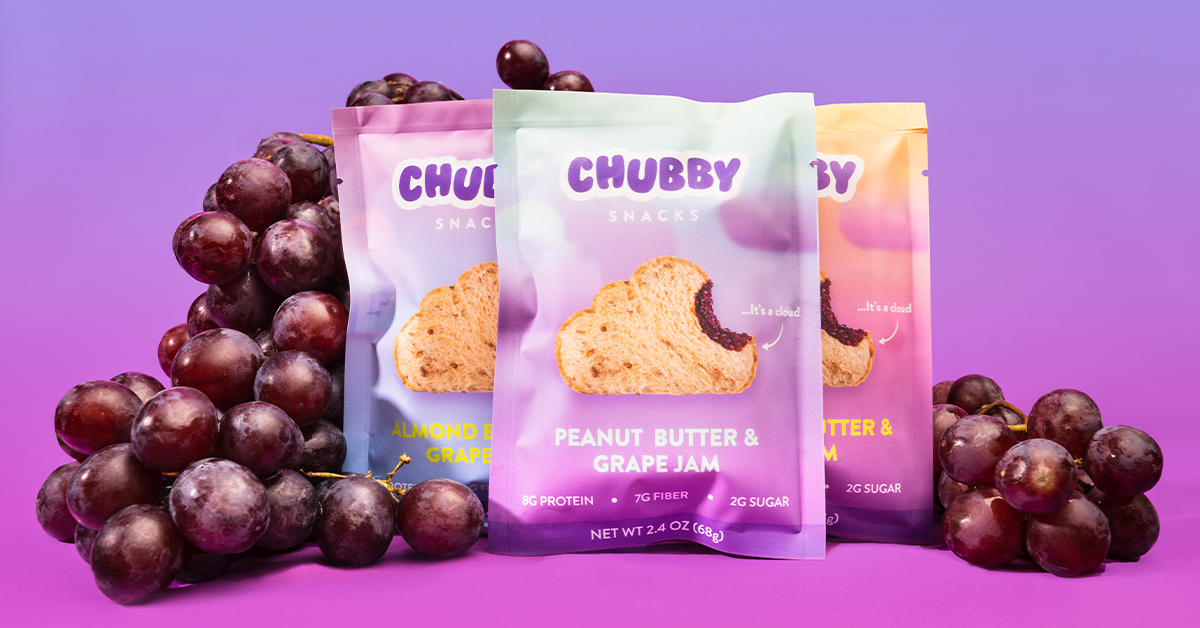 chubby snacks
Los Angeles-based Chubby Snacks announced the launch of two new SKUs, Peanut Butter Grape Jam Sandwich and Almond Butter Grape Jam Sandwich. Like Chubby's existing blueberry jam and strawberry jam sandwiches, the new grape jam offerings are cut in the brand's signature cloud shape. Chubby Snacks Peanut Butter & Grape Jam and Almond Butter & Grape Jam are currently available online for $32.99 per 8-pack.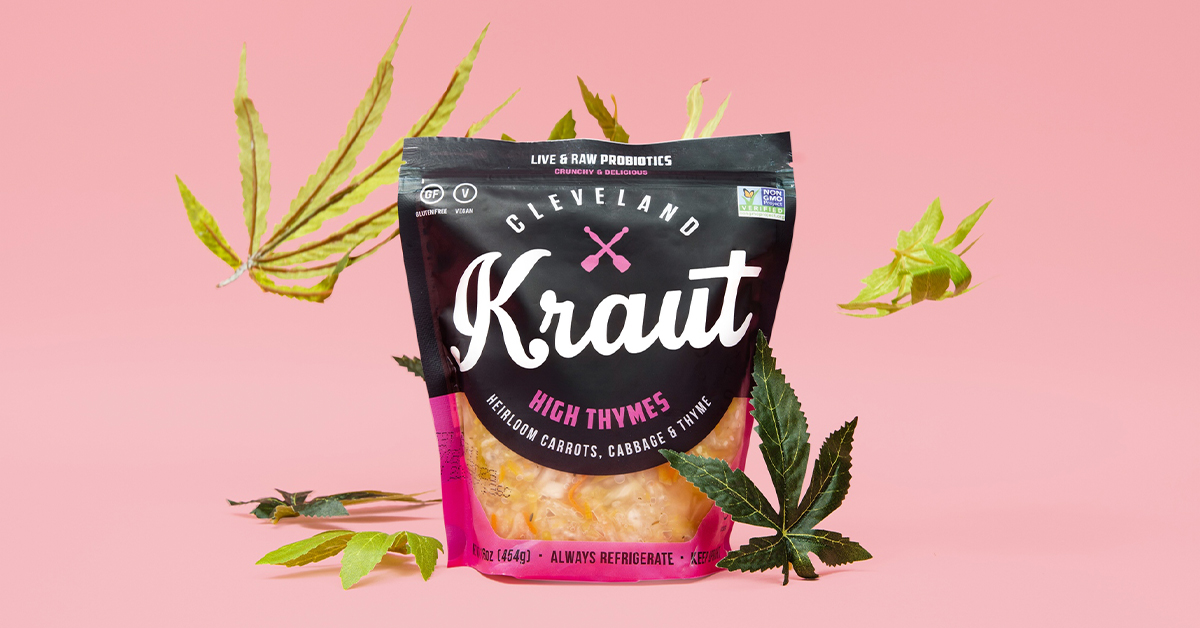 Cleveland kitchen
Fermented food brand Cleveland Kitchen has added a seasonal spring kraut to its line, High Thymes. Formulated with heirloom carrots and fresh thyme from the brand's gardens, Cleveland Kitchen High Tymes kraut is now available at Sprouts Farmers Market stores nationwide.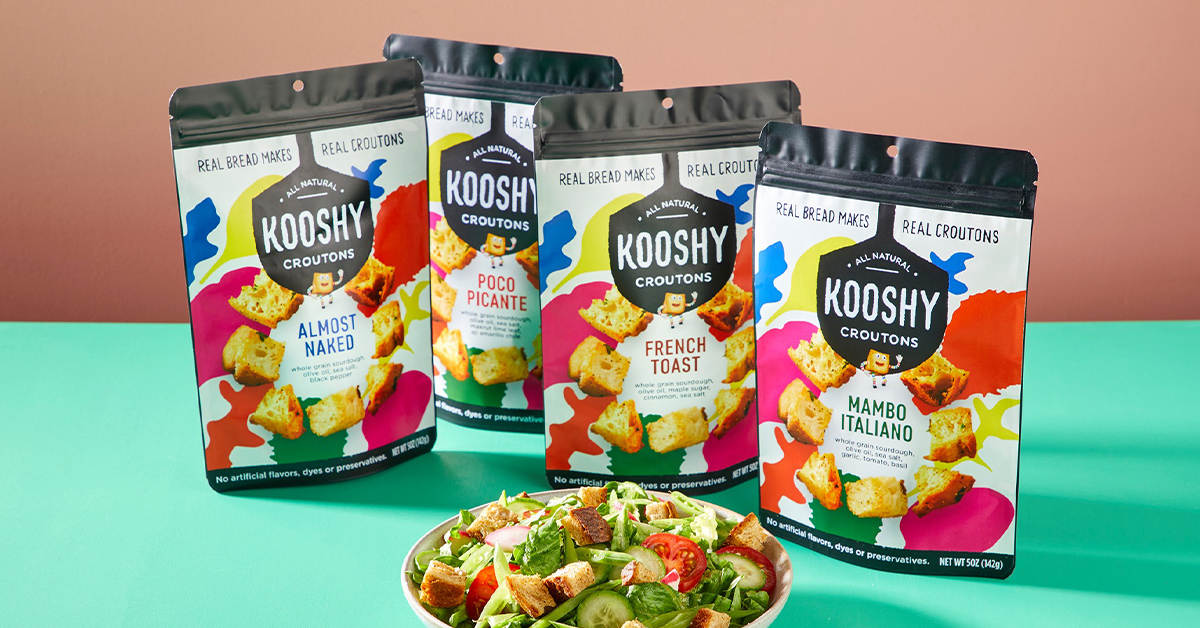 Kooshy
New brand Kooshy is looking to reinvent a classic salad topping with the launch of its vegan sourdough croutons. Made with organic flour, the new line is currently available in four flavors: Poco Picanto (lime + aji amarillo pepper), French Toast (maple + saigon cinnamon), Almost Naked (EVOO, salt + pepper) and Mambo Italiano (garlic, basil + Parmesan). Kooshy croutons are available for $4.99 per 5 oz. bag.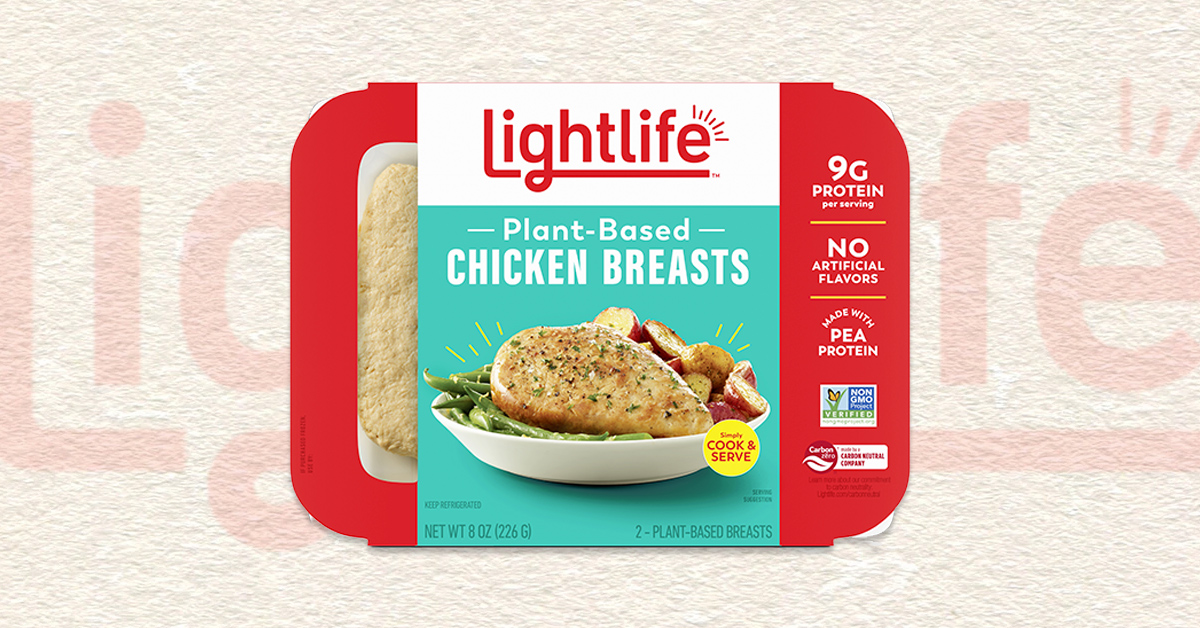 Lightlife
As the plant-based protein category continues to grow, Lightlife has announced the launch of its new Plant-Based Chicken Breasts and Chicken Strips. Made with pea protein, the breasts and strips offer nine and six grams of protein per serving, respectively. The brand uses high-moisture extrusion to deliver a juicy texture similar to traditional chicken, according to a press release. The new items can be found in the frozen meat section of Publix and in the produce section of Whole Foods Market.