New products this week have seen brands launch better-for-you versions of cozy weekend treats, jump on the sheet pan trend and spice things up with chili-infused honey. Check out this gallery for new items from Ben & Jerry's and Vital Proteins as well as Jurassic Park-themed packaging from LesserEvil.
Ben & Jerry's
Move over, Cherry Garcia. Ben & Jerry's has expanded its line of ice cream with a new cherry flavor: Cherry Crumble. The new limited batch ice cream variety has a buttery ice cream base mixed with Bing cherries and swirls of oatmeal crumbles. Ben & Jerry's Cherry Crumble is available at retailers nationwide for a suggested retail price of $5.49 per pint.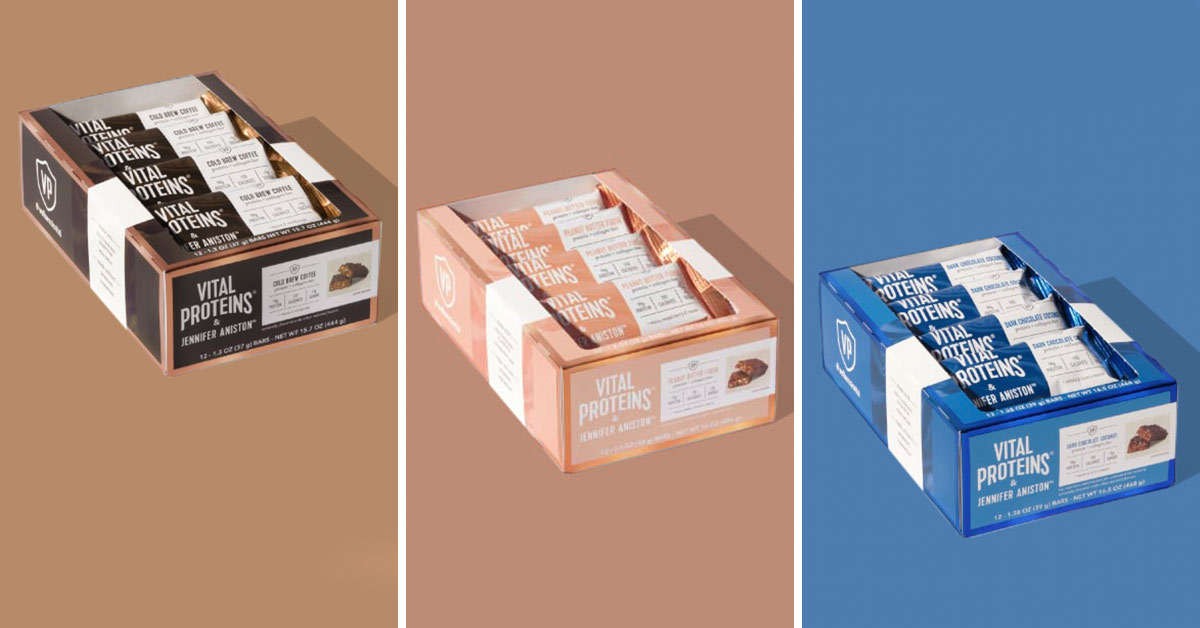 vital proteins
Vital Proteins has teamed up with actress Jennifer Aniston, who is also the company's creative director, to create a new line of protein and collagen bars. Available in Peanut Butter Fudge, Cold Brew Coffee, and Dark Chocolate Coconut varieties, the bars contain 14 grams of protein and less than 1 gram of sugar. The new varieties will launch at retailers this summer in boxes of 12, boxes of 4 and individual bars.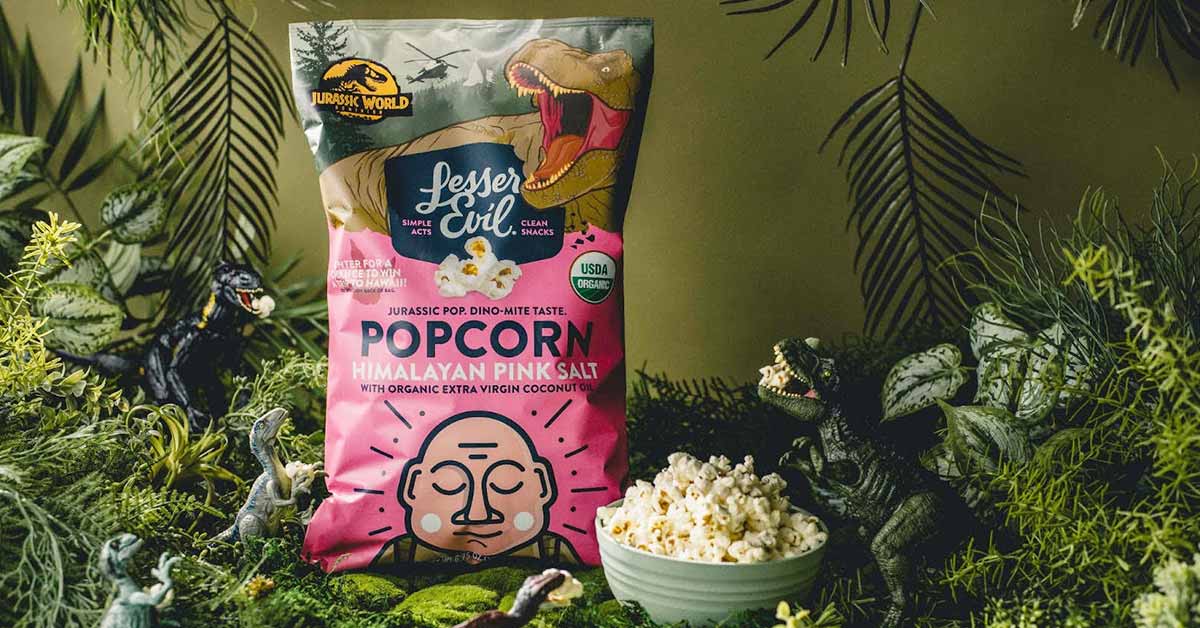 Lesser evil
Along with the premiere of Jurassic Park Dominion, better-for-you snack brand LesserEvil has rolled out limited-edition packaging for its Himalayan Pink Salt Popcorn. The bag features a tyrannosaurus rex and the iconic Jurassic Park logo. LesserEvil's Jurassic Park Dominion Himalayan Pink Salt Popcorn is available online and at select retailers, including Walmart, CVS, and Whole Foods.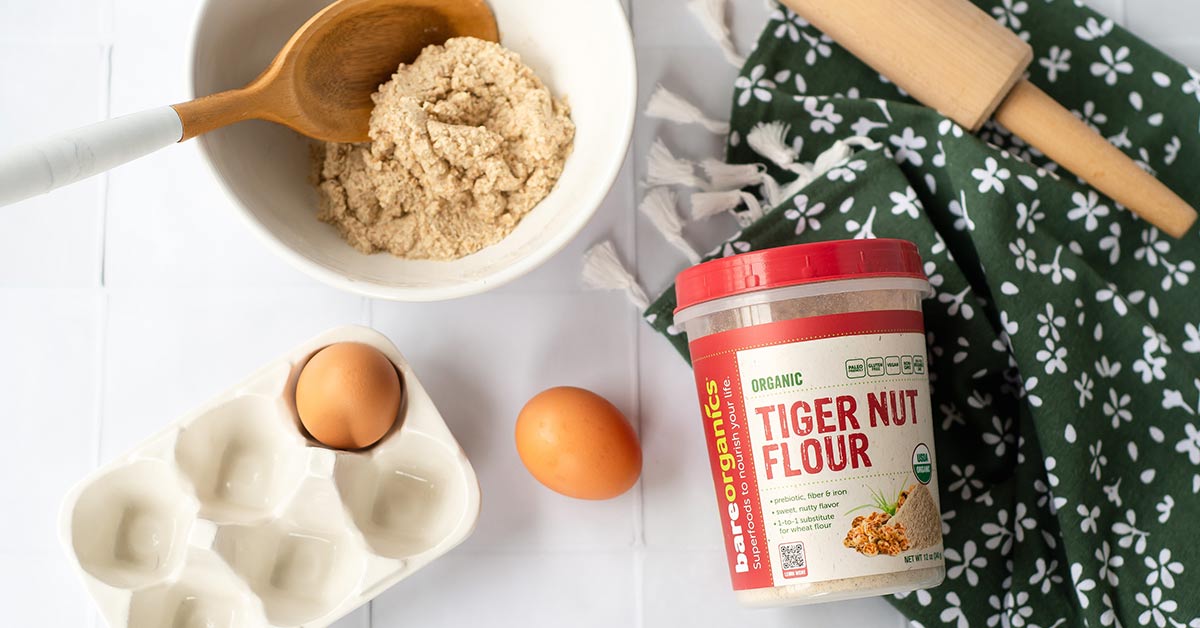 BareOrganics
To complement its range of functional foods, powders and tinctures, BareOrganics has launched a range of functional flours available in the varieties of tiger nut flour, coconut flour and chia seed flour. According to the brand, the three new offerings are "healthy, grain-free substitutes for other baking ingredients such as eggs, wheat, and grain flour." The BareOrganics Functional Flour Collection is available on Amazon.com for $9.95 to $19.95 per 12 oz. container.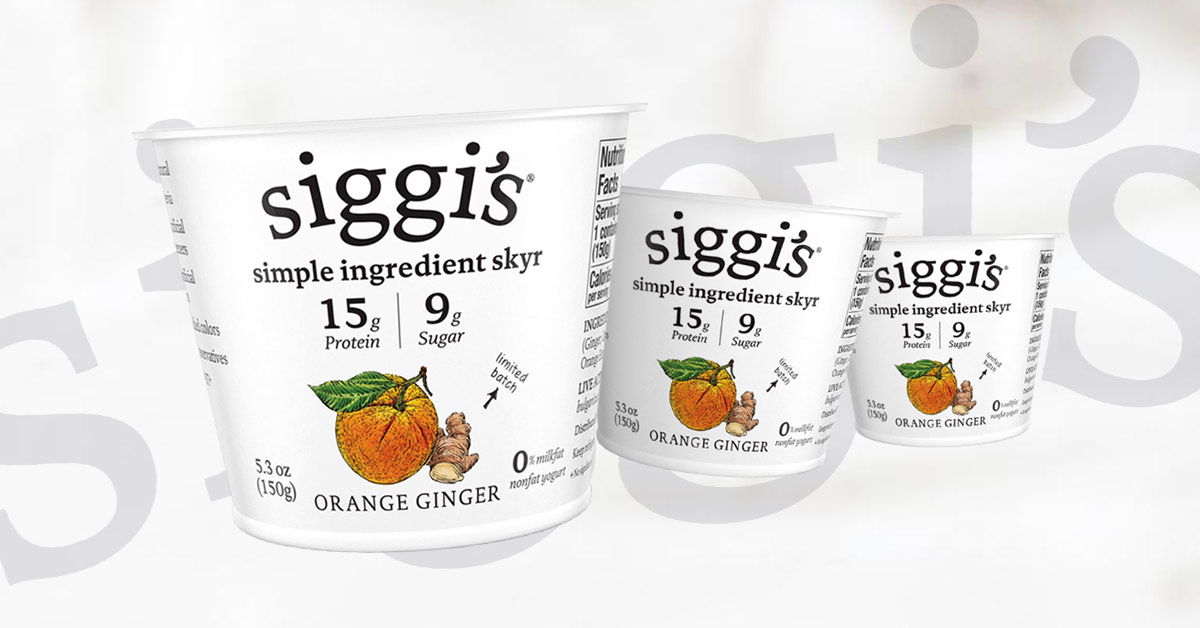 Siggi's
A sure sign that summer is almost here, Siggi's has relaunched its seasonal Orange Ginger flavor. Each 5.3 oz. cup contains 16 grams of protein and "has a delicious citrus flavor and zings of ginger." The seasonal flavor is available online and at select retailers such as Target and Whole Foods.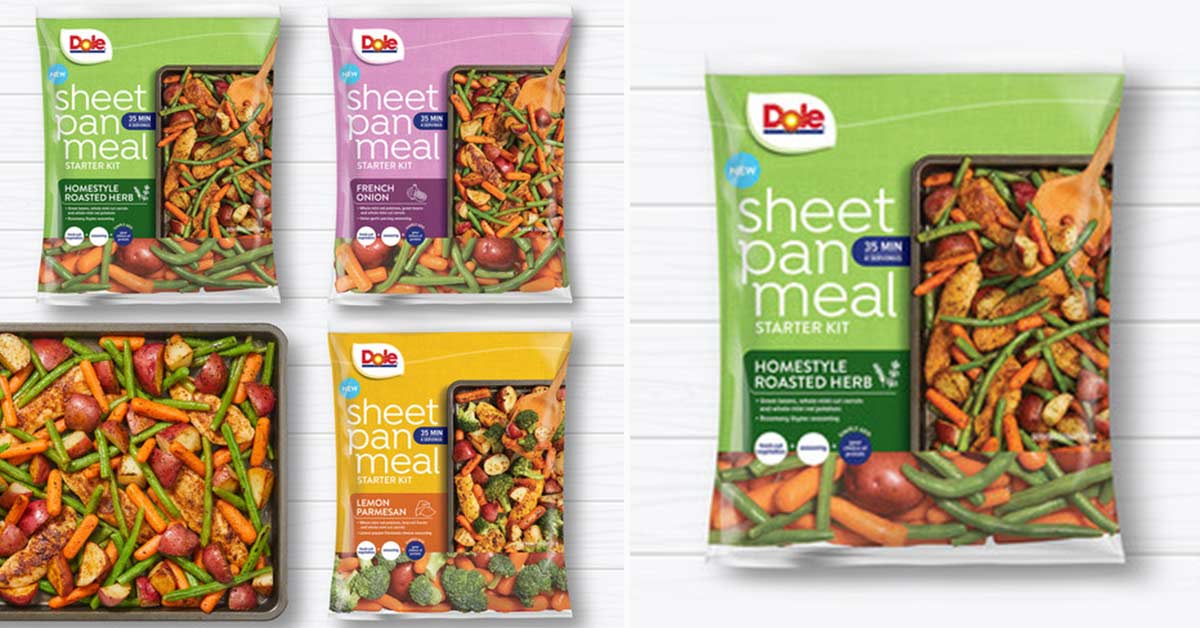 Alms
Dole taps into Pinterest's favorite dinner trends with the launch of its new Sheet Pan Meal Starter Kit collection. The kits combine ready-to-roast vegetables with seasoning packets and are available in Homestyle Roasted Herb, French Onion and Lemon Parmesan varieties. Each kit feeds a family of four. Dole Sheet Pan Starter Kits are available in the frozen vegetable section for $6.99 per 21.1 oz. bag.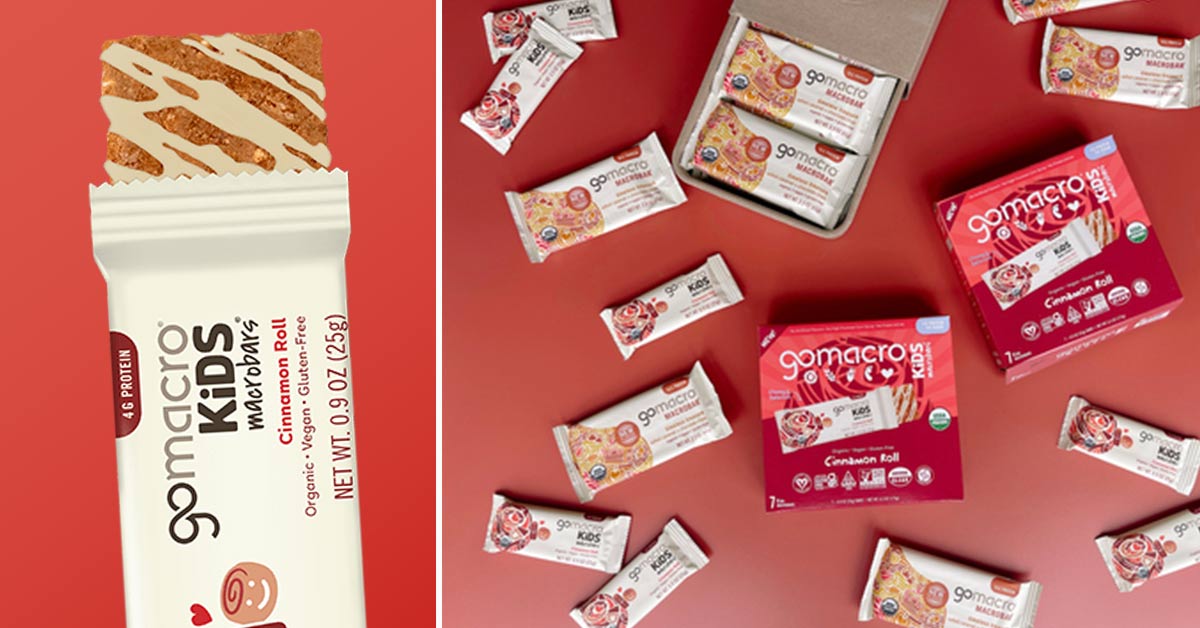 GoMacro
GoMacro has expanded its line of plant-based protein and nutrition bars with two new additions: Salted Caramel + Chocolate Chip Macrobars and Cinnamon Roll Kids Macrobars. The former has a base of smooth almond butter and coconut milk blended with sea salt, chocolate chips, and vegan caramel, while the latter is a better-for-you iteration of a weekend treat. comfortable, the two new varieties are available online and in stores nationwide. .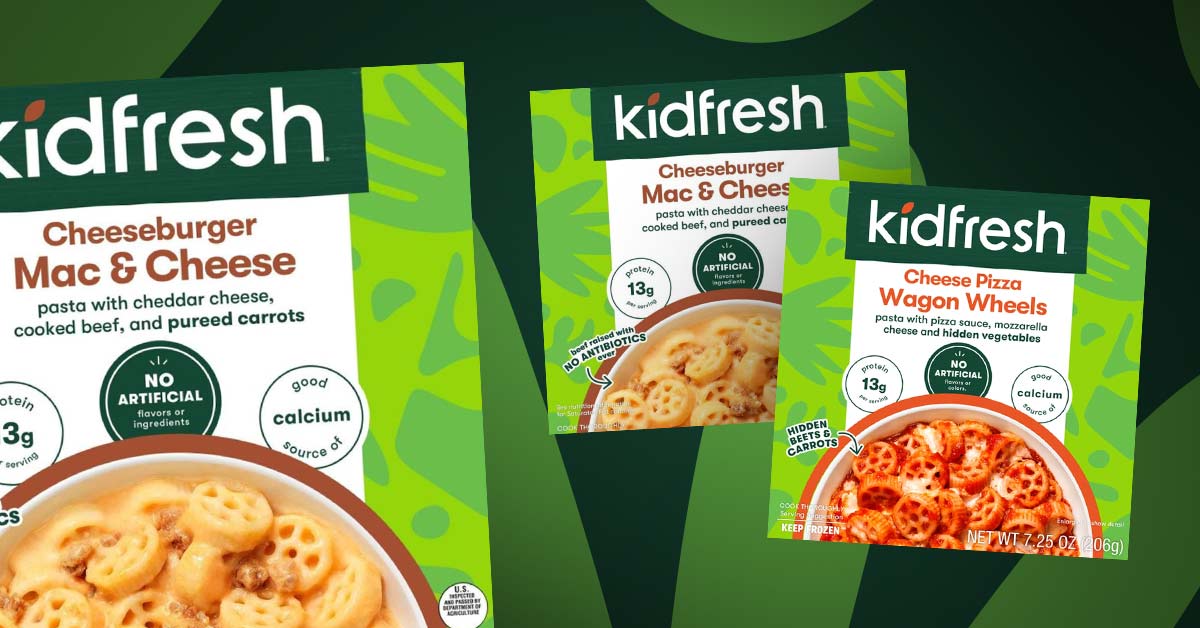 KidFresh
KidFresh has added two new varieties to its Wagon Wheel Mac & Cheese line: Cheeseburger and Cheese Pizza. Both entrees contain hidden vegetables, including carrots, and contain 13 grams of protein per serving. Kidfresh Cheese Pizza Wagon Wheels and Cheeseburger Mac & Cheese are available in stores for $4.59 a box.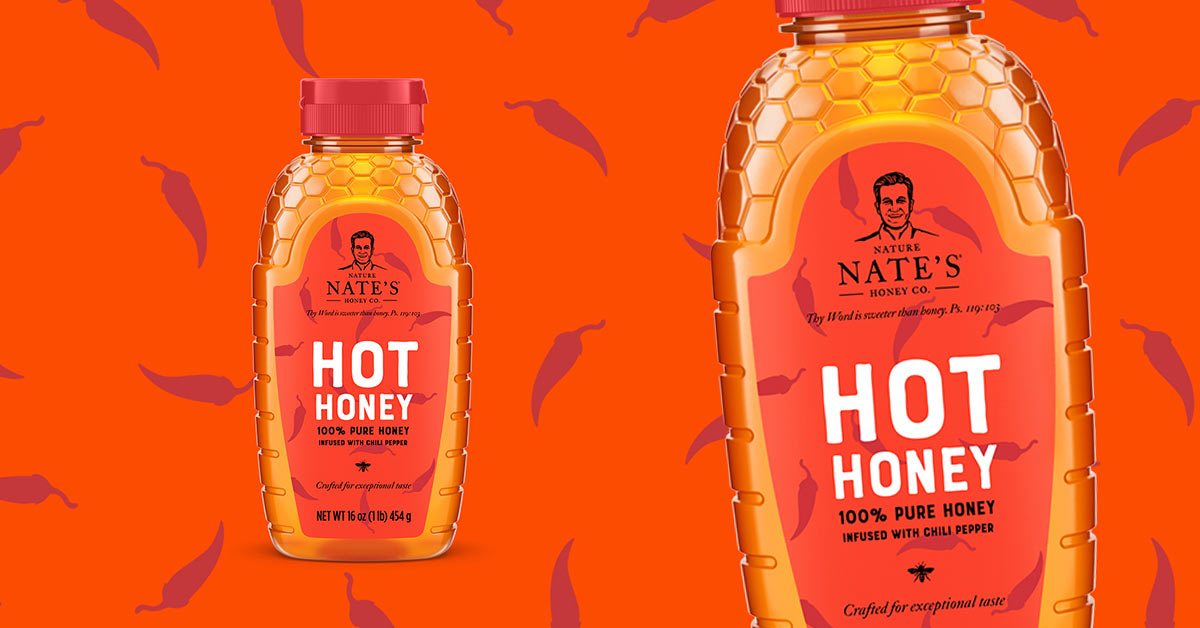 Nature Nate's Honey Co.
Honey producer Nature Nate's Honey Co. has added a spicy new addition: Hot Honey. The new offering contains 100% pure honey infused with habanero peppers. Nature Nate's Hot Honey will retail for $9.99 per 16 oz. bottle and is sold online and at select retailers.